Governance and management
IVA's operations and mandate are regulated by the Academy's statutes. IVA is governed by a Presidium that serves as the Academy's board. The highest decision-making body at IVA is the Assembly of the Academy. IVA's Secretariat and the Secretariat's management team work to support the Academy's operational activities, as well as driving development and change management work.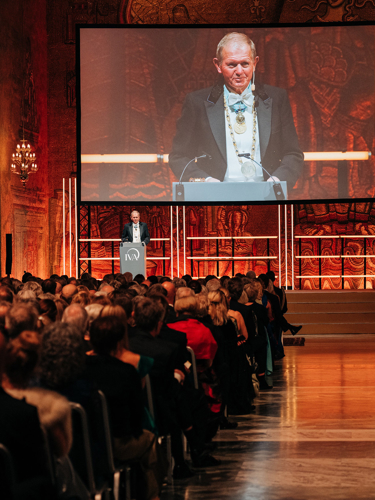 IVA, founded in 1919, is a community of elected members active in the technical and economic sciences, or in areas where these are applied. The academy's task is to promote technical and economic sciences and business development for the benefit of society.

§1 IVA's statutes
Assembly of the Academy
The Assembly of the Academy is IVA's highest decision-making body, in which all Fellows of IVA have voting rights. This is, for example, where decisions are taken on the election of Swedish Fellows following proposals from the Divisions. There are usually four regular assemblies and one public Annual Meeting each year.