Chester Carlson Research Award
The Chester Carlson Award is managed by IVA's Foundation for Research in Information Science and is awarded to people, institutions or organisations for innovative research or development work in the field of information science.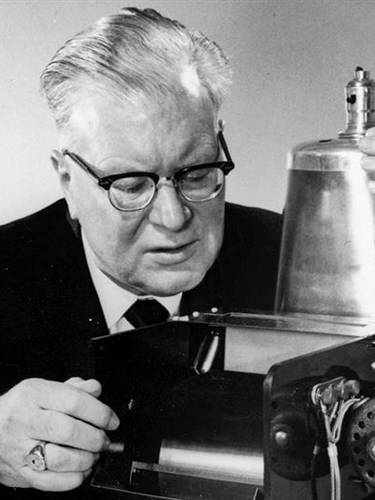 Award-winners
2021 Ali Ghodsi, University of California, Berkeley
2020 Peter Hedström, KTH Royal Institute of Technology
2015 Shahrouz Yousefi, Linnaeus University
2013 Carina Höglund, Linköping University
2011 Rüdiger Lincke, Linnaeus University
2009 Albert Mihranyan, Uppsala University
2007 Adam Dunkels, Swedish Institute of Computer Science
Award-winners are chosen by the Foundation's Board of Directors every two years or as often as the Foundation's funding allows. The award is given to researchers, preferably with a doctorate gained in recent years. Good entrepreneurial spirit is also a selection criterion.
Board members: Lars-Erik Eriksson, Amy Loutfi, Robin Teigland and Gösta Lemne.