IVA's prize for science in journalism
IVA's prize for science in journalism – the Hans Bergström Prize – recognises a scientific approach in the media and excellent journalism in science, technology, innovation and entrepreneurship, in a spirit of information, education, explanation, faith in the future and integrity.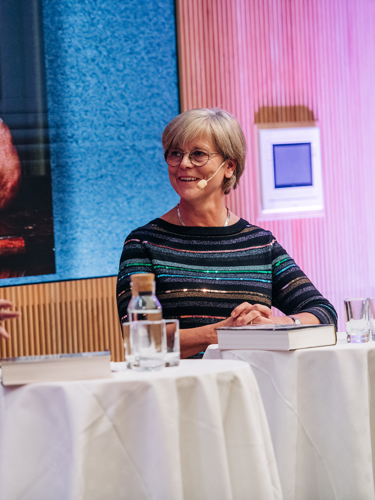 The prize, worth SEK 100,000, is awarded annually – usually at the Assembly of the Academy.
All prize-winners
IVA's award for science in journalism – the Hans Bergström Award – has been awarded to:
2023: Linda Nohrstedt, Ny Teknik
2022: Lasse Wierup, Dagens industri
2021: Amina Manzoor, Dagens Nyheter/Expressen
2020: Ingrid Carlberg, author and freelance journalist
2019: Åke Spross, Upsala Nya Tidning
2018: Katarina Gunnarsson, Sveriges Radio
2017: PM Nilsson, Dagens industri
2016: Bosse Lindquist, Sveriges Television
2015: Anders Bolling, Dagens Nyheter
Nominations for the prize are open to the public, with a prize jury deciding on the winner.
The jury is led by Professor Tuula Teeri, President of IVA.
The other jury members are Associate Professor Hans Bergström; Jan-Olov Johansson, MDHC, agronomist and long-standing head of Vetenskapsradion; Maria Rankka, entrepreneur and co-founder of ABC Labs; and Dr Anna Nilsson Vindefjärd, Secretary General of Forska!Sverige.
The prize was established in 2015 and has been made possible through contributions from the Hans and Barbara Bergstrom Foundation, whose mandate is to support information, education and research projects based in Sweden.