IVA's Gold Medal 2023: Anna Wedell - a door opener in precision medicine
Medic and research leader Anna Wedell has created completely new conditions for discovering and treating thousands of rare diseases. By developing new tools for mapping individual patients' genes and establishing unique collaborations between research and healthcare, she has made ground-breaking breakthroughs in individually tailored so-called precision medicine.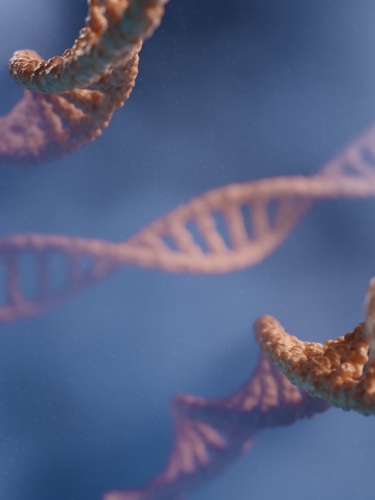 Published: 26 September 2023
Last Updated: 26 September 2023
Approximately one in two thousand children are born with metabolic diseases caused by hereditary disturbances in the body's metabolism, which can lead to severe damage to vital organs, including the brain. Being able to analyse individual patients' genes and use that information to detect that type of disease and modify individually tailored treatments - so-called precision medicine - has therefore been high on the healthcare wish list for a long time.
Through high-tech genetic detective work, Anna Wedell and her research team have found the molecular basis for several new such metabolic diseases and contributed to taking great steps towards making the visions a reality. More than 2,500 patients have been analysed so far, which has led to almost 1,000 receiving specific diagnoses and in many cases enabling individualized treatment that prevented the development of severe diseases or early death.
For fifteen years, Anna Wedell has been involved in developing bioinformatic tools and new integrated working methods that have made it possible to interpret the entire genetic mass of individual patients, and use the information to tailor treatments for hereditary diseases on an individual level. Anna Wedell has also been involved in building several unique cross-disciplinary collaborations that connect research and clinical practice in healthcare. Her leadership and work will directly benefit large groups of rare disease patients who can now receive individualized diagnoses and prompt treatment.
"My role has been to bring everything together into a whole. I have tried to show that it is possible. It is very much about mentality and finding people who believe in this. Team players." 
Jury citation for IVA's Gold Medal
Professor Anna Wedell is awarded IVA's Gold Medal for her efforts in developing bioinformatics tools and cross-disciplinary working methods that have resulted in precision medicine for rare hereditary diseases being used in various disease areas, which has led to the prevention of severe disease conditions or early death.