"Research2Business is concrete evidence of IVA's relevance"
Research utilisation and collaboration are part of Luleå University of Technology's DNA. That's why IVA's Research2Business project fits the university's Vice-Chancellor, Birgitta Bergvall-Kåreborn, like a glove.
Published: 22 February 2021
Last Updated: 29 June 2023
Luleå University of Technology is turning 50 this year. From the start in 1971 the objective was to provide basic industries with a supply of talent and expertise. And this has shaped the culture of the university. Having strong links to companies in the region is a natural and obvious aspect of the university's activities.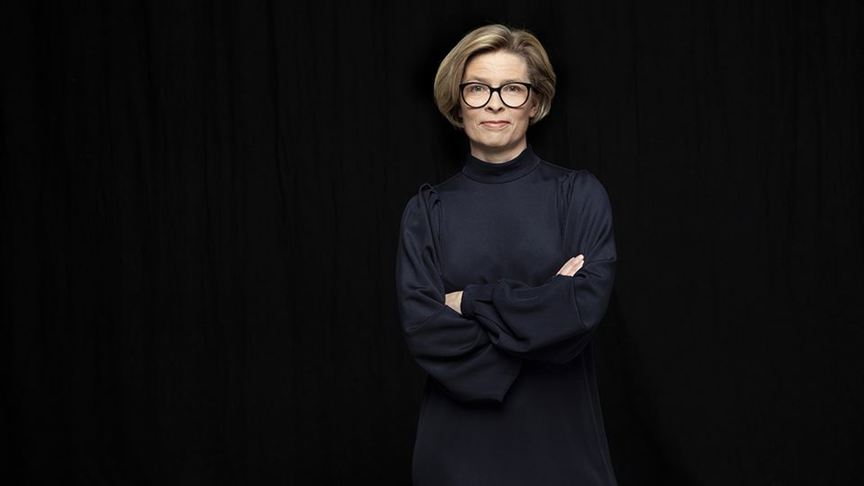 "Of course, industries in northern Sweden have diversified, but basic industries are still incredibly important for us and for the whole of Sweden," says Birgitta Bergvall-Kåreborn.
Collaboration and partnerships with industry and actors in other regions were developed and strengthened during the year.
"Sometimes we forget that successful collaboration requires a lot of skills and experience. We've been practicing for five decades to be good at education, research and innovation."
The university wants to ensure that, in addition to getting a solid education, its students also forge relationships with industries in the region. They're given opportunities to meet employers, attend guest lectures and take part in various types of events.
"Some courses also require them to do concrete assignments for companies. There are plenty of occasions when students can gain an insight into and an understanding of the industry in which they want to work. These links are particularly clear in the case of engineering programmes."
In a new partnership project called T25 the focus is on developing the whole of northern Sweden. Luleå University of Technology, LKAB, Boliden, SSAB, Northvolt, Skellefteå kraft and Mobilaris, along with other companies, have decided to take steps to make sure that the population in northern Sweden increases by 25,000 over the next five years.
"One of our objectives is to be able to offer all of our engineering students summer jobs. The students can build a good relationship with a company that could be their employer after graduation. The region needs them," says Birgitta Bergvall-Kåreborn.
But the Vice-Chancellor believes there are other actors beyond the regional ones who are also important partners for collaboration. IVA's Research2Business project is one example.
"One of the benefits of the project is that those of us who are involved come from the academic world as well as from industry. Having those connections is hugely important. When we discuss things we learn from each other. Understanding what each of us is doing is vital. We address issues that are important – either because something needs to happen now or because we share common challenges. This promotes good dialogue."
The project's 100 List of talented researchers is another aspect that Bergvall-Kåreborn appreciates.
"The talented researchers on the list are matched with companies and get an opportunity to easily and quickly form important relationships that allow them to develop as researchers and to start building their own networks."
Bergvall-Kåreborn points out that quite a lot of research takes place in partnership with industry.
"So it's important that young researchers don't just build an academic network – that happens sort of automatically during their postgraduate studies. It's just as important to create networks with partners in relevant industries. Here, the 100 List and Research2Business have a vital role to play."
Bergvall-Kåreborn thinks it's an advantage that IVA is behind the project.
"IVA demonstrates its relevance again and again. The Academy's projects often lead to concrete benefits. Research2Business is an excellent example. IVA has an incredibly strong brand and often distinguishes itself through excellent results and all the attention it attracts for the work it does. The focus is on research utilisation."