IVA's Business Executives Council
IVA is an open and cross-disciplinary meeting place. An independent academy that builds bridges between science, business and politics. IVA's Business Executives Council roots IVA in the business community, making it an essential part of the Academy. The 250 or so member companies make a strong contribution to the development of the Academy, and have considerable scope to influence issues in areas such as business, education and research policy.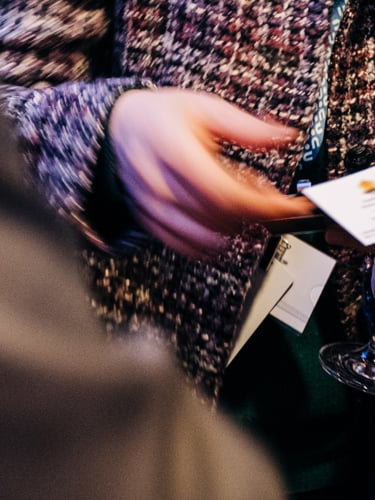 The strong links with business are vital for the work of the Academy, and employees of the companies and organisations that are members of the Business Executives Council have many opportunities to participate in the Academy's activities. Over the course of a year, more than 100 meetings, seminars, workshops, hearings and study trips are organised in Sweden and internationally.
For 100 years, IVA has been dedicated to taking Sweden into the future. The Business Executives Council and I look forward to continuing this going forward. 

Magdalena Gerger, Chair IVA's Business Executives Council