IVA's memorial tributes
Each year the Royal Swedish Academy of Engineering Sciences (IVA) produces a booklet commemorating a person whose scientific, engineering, economic or industrial achievements were of significant benefit to the society of his or her day.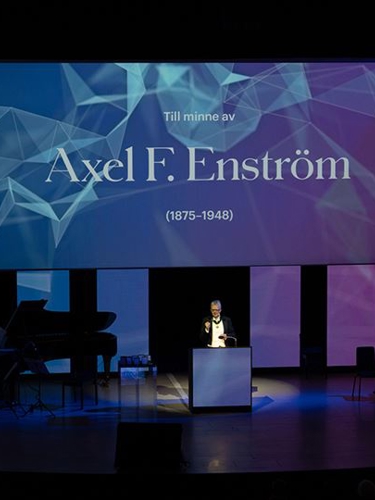 IVA's latest booklet seeks to shine a spotlight on the Hasselblad camera, the engineering that made it possible, the path into the global market and the crucial collaboration with NASA – but above all, the key figures behind both the camera company and the Hasselblad Foundation, which through proactive management of their legacy has been able to distribute around half a billion kronor in research funding, grants and stipends: Erna and Victor Hasselblad.
In its centenary year of 2019, the memorial tribute was dedicated to IVA's founder Axel F. Enström.